From Cradle to Grave, Americans Show Gullibility
Are We That Unwary, or Is it Just Slick Marketing?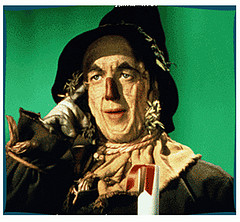 Big Pharma is all about slick marketing.  We've mentioned this before in other posts.  When we, as a population, are bombarded repeatedly day after day with advertisements – "Pills for our Ills", some, if not most of us, begin to believe we actually NEED them.  The doctor writes the prescription and we blindly head off to the pharmacy without giving it a second thought.
What about diet, exercise, adopting a healthy lifestyle that includes regular preventive care?  Cholesterol, triglycerides, diabetes and many musculo-skeletal conditions, do respond well when permanent lifestyle changes are made.  Take a minute to read this article and then think about all the potentially detrimental side effects you, or someone you know, may unnecessarily be suffering: