Information You Should Know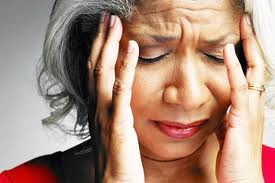 A recent study published in the AMA Journal indicated that women who get migraine headaches with auras have a higher risk of other serious health problems. Read this article for greater insight and do give Chiropractic treatment a try. Many migraine suffers are able to reduce or eliminate their need for potentially dangerous prescription medication when they receive adjustments.
Are you one of the 28 million Americans suffering with this?
Are you one of the 28 million Americans who is tired of suffering from recurring migraine headaches?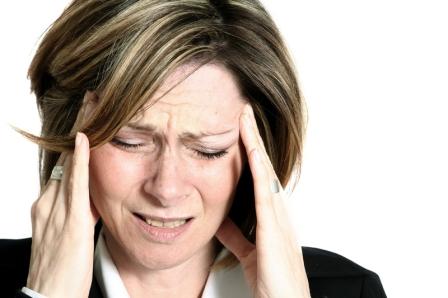 Do you worry about long term medication side effects, or find that medication is less than efficacious, then perhaps it's time to give chiropractic a try.  A study published in Headache magazine in January 2003 of patients with recurring migraines found that 2 out of 3 delayed or avoided taking prescribed drugs due to concerns about treatment side effects.  The most commonly prescribed drugs are triptans, which work by affecting the serotonin levels to constrict the blood vessels and block some of the pain pathways in the brain. Anyone at risk for cardiovascular or liver disease should not take this class of medication.   Some patients are allergic and can develop itching, muscle twitching, high fever, vomiting and difficulty breathing.  If the triptans are combined with certain anti-depressants, the risk of seizure is greatly increased.
Some of the side effects of the triptans and other prescription migraine medications included fatigue, nausea, dizziness, muscle weakness, chest pressure, sleepiness, impaired concentration and racing heartbeat.  At the very best, the medications are only effective about 50% of the time, and it's quite difficult to regulate to the proper dosage.
Many patients experience very positive results with chiropractic treatment and are happy to be off their medications and not having to worry about serious reactions or interactions with other medications.  In a study published in the Journal or Manipulative and Physiological Therapeutics in February 2000, 127 migraine patients who experienced at least 1 migraine headache per month were divided into 2 groups.  Group no. 1 received specific chiropractic adjustments, while group no. 2 (the control group) received fake electrical stimulation (no current delivered).  After 2 months of treatment, the chiropractic group experienced significant improvement in the frequency, duration and amount of disability of their migraines, as well as decreased need for medication.  In fact, 20% of the chiropractic patients reported a 90% reduction in frequency, and 50% reported substantial improvement in severity.